100% spun polyester sewing thread
Polyester sewing thread
Sewing thread
Cotton thread
Details:
1. Material: 100% Polyester, Polyester staple fiber
2. Spec: 20/2 20/3 40/2 40/3 50/2 50/3 60/2 60/3
3. Feature: High Tenacity
4. Techniques': Ring twist/TFO
5. Characteristic: Bright
6. Packaging Detail: 2500yds to 20000yds/cone, 10cones/boxes, 10boxes/carton or as customers' request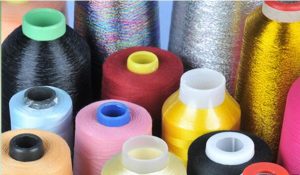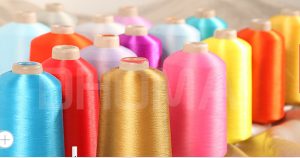 Embroidery Thread
100% Rayon Embroidery Thread, Polyester Embroidery Thread
1. Material: Rayon, Polyester, viscose
2. Specification: 75D/2,105D2,120D/2, 150D/2, 250D/2, 300D/2, 300D/2X3, 300D/3, 450D/2, 600D/2
3. More than 2500 colors
4. Packing: 200yds-1000yds/tube, 5000m/cone, 4000m/cone, 5000yds/cone, 4000yds/cone, 1kg/cone, etc. Can be produced by customer's request
5. Product Characteristic: The embroidery thread is using super quality viscose filament yarn as raw material and processing with twisting, dyeing and finishing, etc special processes. It is gorgeous in color and luster, solid in color fastness and wide range in serviceability. So it is widely using in embroidery, lacing, weaving and knitting
6. Using: Computerized embroidery, nameplate embroidery, lace embroidery, braided fabrics etc.
7. Main Technical Index:
1.) Twist per Meter: 200~950TPM
2.) Strength:1.8Cn/Dtex Min
3.) Colors Range: More than 2000 colors
4.) Color Fastness: ≥5 degrees
5.) Weight per Cone (grams):10-500 grams (can be produced by customers' require)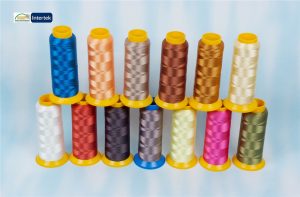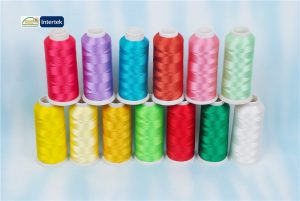 Zipper
Nylon Zipper,Brass zipper  ,Synthetic Zipper, Polyester Zipper
Description:
1. Material: Polyester Tape + Nylon Monofilament Teeth.
2. Type for Tape: #3.#5 #8 #10
3. Type for Slider: Non-lock, Pin-lock, Auto-lock, and Special P/L or A/L.
4. Style: Open-end, Closed-end, Open End on 2 ways.
5. Any Length & Any Color is available.
6. Usage: Available in Bags, Garment, Home Textile, Shoes, etc.
7. Packing: under 30cm: 50pcs/bag, 100 bags/carton; up 30cm: 50pcs/bag, 20 or 25 bags/carton.
8. Delivery for 1*20' container: about 4 weeks after your confirmation.
9. MOQ: For #3 zipper, 10000 pieces per color. For others, 6000 pieces per color.
Advantage: Durability teeth and tape, high quality and reasonable price, fast delivery and quick responses guarantee.
Wide range choice for the sliders and pullers. Customs-made logos or designs are welcome.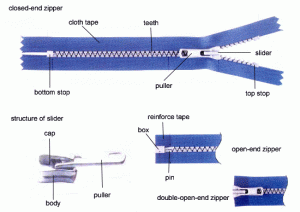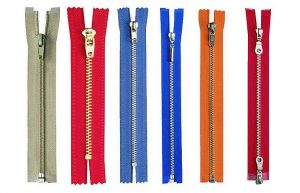 Hook Loop
Hook and Loop/Velcro tape/adhesive hook and loop
1)  Material: 100% nylon, 60% polyester +40% nylon, 100% nylon
2)  Type: normal type and adhesive style
3)  Size:  from 12.5mm to 150mm
4)  Color: any color is available
5)  MOQ: 3ctn/color
6)  Delivery: 20days
7)Packing: 25yd or 25m/roll, pair rolls or only loop,/ hook tape in carton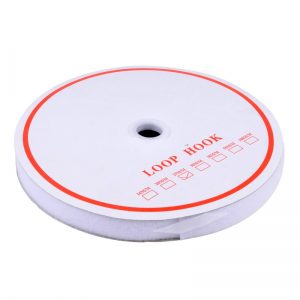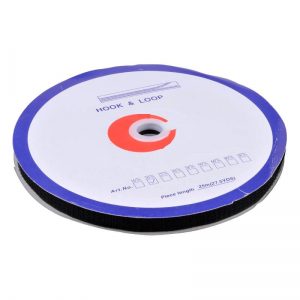 Interlining
Specifications
1. Base Material::100 polyester, Nylon etc
2. Coated: PES, PA, LDPE, or PA /PES double dot
3. Width: 90/112/122/150CM or as customers request
4. Color: white, black colored
5. Can be washed under water-washing and dry-cleaning
6. Hand feeling: soft, medium or as customers request
7. Packing: 50m, 100m/roll or 200m/roll in a polybag or as customers request
8. Recommended Technical Data:
–Temperature: 130-150°C
–Pressure: 2.0-4.0
–Time: 7-19min.
–More flossy and velvety base cloth
–Excellent elasticity both in warp and weft after special treatment process
–Superior-resistant, good stretch ability, superior shrink-resistant